Some of these have already been blogged, but .............

These are the tiny flowers in the lower left-hand corner of the first picture.
Later on I found a clump with an identifying label: "Anemone 'Blue Star'. "

In the center bench were several little scenes ......


.......and everywhere were clumps of spectacular varieties of jonquils, tulips, cineraria, calceolaria (pocketbook plant,) kalanacho and primroses with pots of ornamental grasses, ivies trailing toward the walkway and - here and there - real shrubbery.
There's a Cactus Room ...........
............ and an Orchid Room with steps leading up into "The Jungle" .......


.......... where trees and shrubbery show off brilliant blossoms.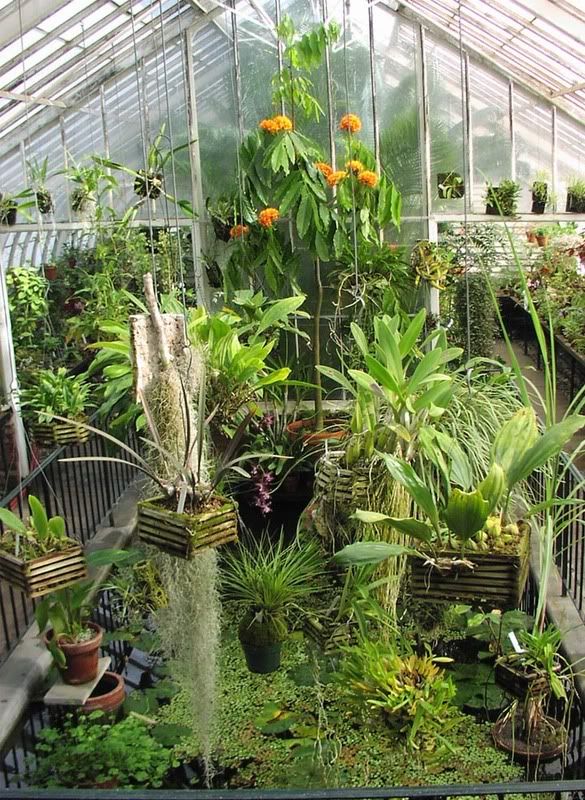 Looking back into the Orchid Room, with a glimpse of the Goldfish Pond.
**************
There's a wonderful outdoor garden, as well, so I'll be going back when Spring comes!